Design an award-winning book on how to help people overcome challenges
chelsiO tuvo su nuevo portada a través de un concurso de diseño: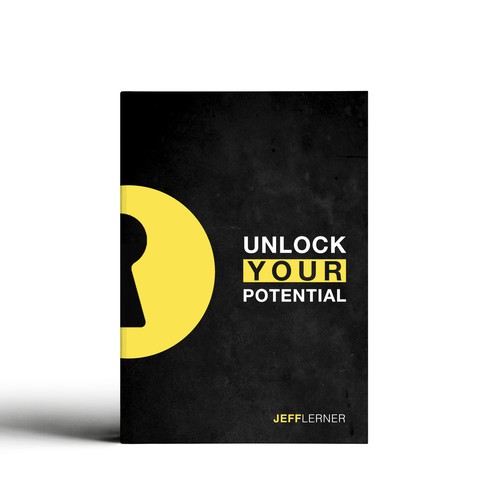 de DP_HOLA
Design an award-winning book on how to help people overcome challenges
Hecha un vistazo al concurso de Portada de chelsiO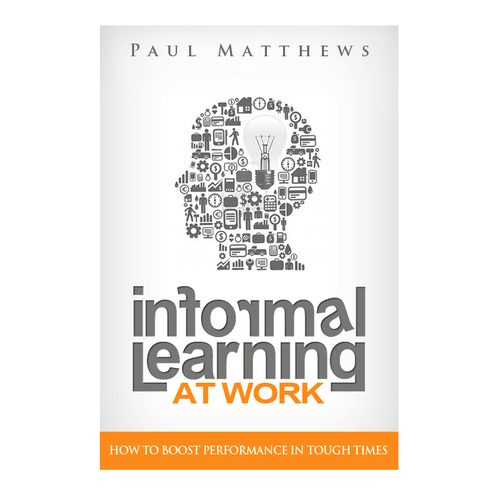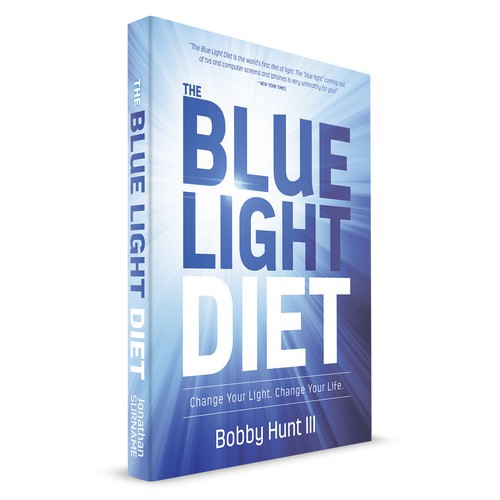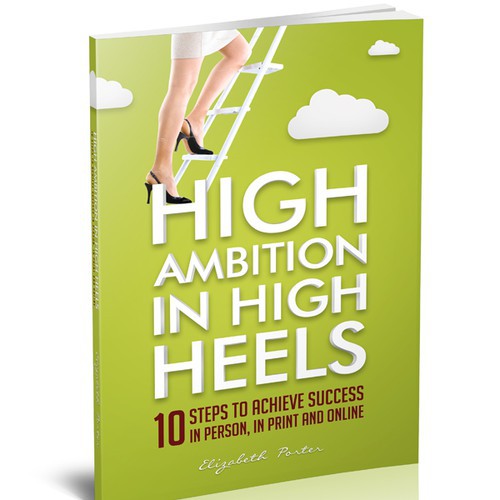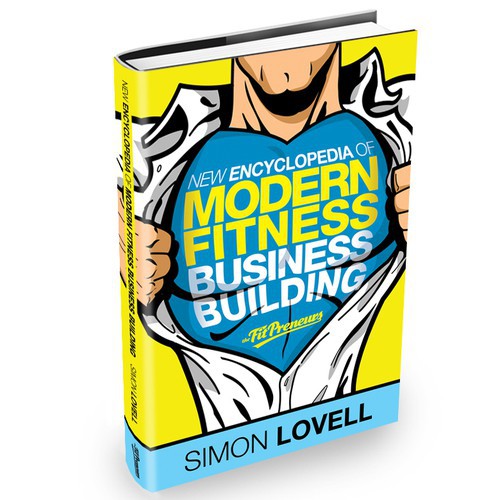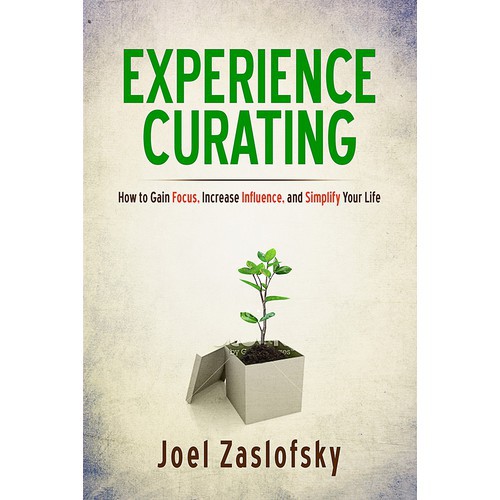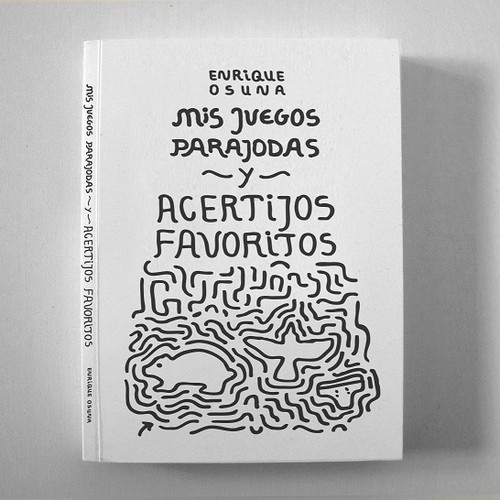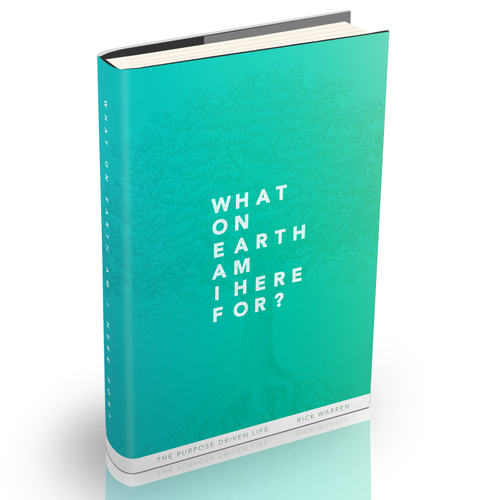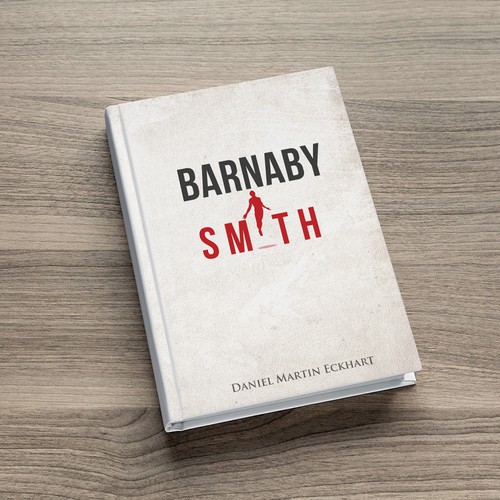 From broke jazz musician to $100 million in online sales, Jeff Lerner's story and has inspired millions to get control of their future and reshape their life around his "3 Ps of Fulfillment" (Physical, Personal, & Professional). After a decade of building multiple businesses to over 8 figures and twice landing on the inc. 5000 list, Jeff turned his focus to building the world's first institute of higher learning exclusively for entrepreneurs. Since starting ENTRE Institute in 2019, an endeavour that would become Jeff's 3rd inc. 5000 company, Jeff and his team have taught more than 200,000 students the best ways to build a business in the modern world. In 2021 Jeff set his sights on solving one of his students' biggest pain points - consolidating all the tools needed to help in business - and so launched ENTREsoft, a full business suite CRM tool, which fast became one of the most popular small business software suites on the Internet. Finding and fixing problems with an entrepreneurship mindset became a passion for Jeff began in his 20's. As a pianist he was often hired to play in the homes of successful CEOs and business owners - something that left him inspired to create that success for himself. In 2008, at age 29, after multiple failed ventures including a restaurant franchise that left him half a million dollars in debt, he found his first success online and paid off the debt in 18 months. He currently maintains an active schedule of speaking events and media appearances while working day-to-day in ENTRE, hosting a top 100 business podcast, growing his YouTube channel, and working on his first full-length book which is scheduled for publication in Spring 2022. He is married, an active father to 4 children, and still enjoys playing the piano.
Before you even start reading, I want you to take note of today's date – write it down or make a note in your phone if you have to. This is a day you need to record: the day you were jarred awake, and your life took on an exciting new trajectory. I say this with confidence, because I've seen this story play out countless times. It's one I never grow tired of witnessing. It all begins with this realization: the system that we grew up believing in is broken beyond repair. What came to be known as "The American Dream" and became the promise of western-style capitalism around the globe is no longer within reach of the average person. This is a fact we deny at our own peril, but fortunately not all the news is bad. In addition to explaining and defending this bold statement, this book will also share some really exciting news about what you can do about it and what is possible for your life. As they say, when a door closes, a window opens. Opportunities in our new digital economy are booming, born from the collapse of these old ways of thinking and doing. They are turning ordinary people into kitchen table millionaires and creating lifestyles that would have been unimaginable a generation ago. People on the right side of the global shift are living lives that combine freedom, personal expression, and financial liberation in a way never before seen in history, while sadly the vast majority falls deeper into frustration and futility. What these new opportunities are and how to access them are questions we'll discuss throughout this book, along with doing a deep dive into the most important question of all: Who do you need to become in order to seize these opportunities and create the seemingly too-good-to-be-true quality of life that's available to those who break out of the old paradigm, stop waiting for the system to right itself (or politicians to save them), and charge forward in this brave new world? This book will provide answers to those questions and more that you can immediately apply to your life, no matter your age, income level, or background. I look at this book as three books in one - an autobiography of a high school dropout turned jazz musician turned new-economy-millionaire, a how-to/self-help book for YOU to create your own similarly incredible story, and a full scale manifesto that calls-to-arms each of us to boldly step into a future that is being rewritten faster than most of us realize. Ultimately, this book is intended to do one thing - help millions of people escape the broken system and realize their greatest potential for personal fulfillment. But before we dive in, I need to make sure you realize the seriousness of the situation. When I say the system is broken, I'm talking about from birth to death. All of it is broken! It starts with the way we educate our kids in elementary school. It continues through the traditional model of going to college. That bleeds into the way we think of jobs, careers, and employment. And finally concludes with our antiquated way we view retirement. The end result is that you're stuck in the broken system – we all are at some point – whether it's being fed up with your nine-to-five, overwhelmed with college debt, unable to live a life you truly enjoy, or struggling to plan for retirement. The reason it went unnoticed for so long was because it's taught to you at a young age in school, so it's probably all you knew. To be clear, I'm not anti-education. After all, I was born a Lerner (which is a Yiddish word for "learner/scholar") and more than once when I was growing up my teachers remarked that the name fit. I love learning. I'm grateful for the private school education I received, and the hard work my parents put in to pay for it. My problem is not with school, or at least not the idea of it; my problem is with the modern educational system, which uses outdated learning modalities to shove information into our kids' brains that they don't retain. Many find it uninteresting and irrelevant because kids don't connect what they're learning to what they actually want out of life when they grow up. But if you're anything like me, there wasn't another option. Think about the trajectory that led you to this point right now. After you made your way through high school, you were probably told to go to college, but did you realize that 54 percent of all college graduates are either unemployed or work a job that doesn't require a college degree? That means 54 percent of the $1.7 trillion in student loan debt (roughly $918,000,000,000) was completely unnecessary. Major CEOs have come out and said they could care less if their employees have a college degree. Instead, most people accrue debt that takes them 20 years to pay off. That's debilitating because nothing undermines long-term compounding and earning potential more than an early setback. With student loans, you fall behind right out of the gate. I work with many people in their 30s and 40s who are still trying to pay off their student debt. Their social and financial mobility is highly restricted because of their student loans. They often can't borrow money to start a business or invest in a rental property, and they definitely can't take time off to support a spouse's career, or even move when the economy shifts. Want some more stats? 50 percent of 2020 college graduates still haven't found a job 14 months after leaving school. It's no wonder why half of recent college graduates can't afford to move out of their parents' house by the age of 25. Does that mean you wasted your time going to college? It depends. There are really successful people who didn't go to college. There are really successful people who did go to college. There are unsuccessful people who could have benefited if they went to college, and there are unsuccessful people who were hurt by college and might have been more successful had they not gone. If someone knows what they want to do with their life, and that career requires going to college, then by all means, they should go to college. The world needs doctors, lawyers, engineers, chemists, and other professionals whose career requires a college education. It would obviously be terrible advice to tell someone who wants to pursue such a career not to go to college. Furthermore, if someone gets a scholarship, or if money isn't an issue, they have much more leeway and could benefit more from college because they won't be burdened by debt upon graduation. But as a purely financial equation, college is a hard economic argument to make for those who don't need a degree to pursue a specific career, yet most people go anyway. What did you do after graduating college? Likely you did what everyone does – you got a job. Now this is where the system really begins to fall apart. I believe that capitalism is the greatest system on earth, but over the years it's been confused and warped to mean corporatism. Too many people assume that because we are in a capitalist society that when they graduate from college they should go out and get a job at a corporation, when in reality, that's counterproductive to true capitalism because it consolidates wealth and power. In a true capitalist system, you might work at someone else's business for a time to learn the industry or trade and then go out and attract capital to start a business, but that's not what's taught in the educational system, so few think to do it or even realize it's an option. Did you consider that plan growing up? Probably not. Most people are very confused about what the word "capitalism" really means, and it's become fashionable to use it as a placeholder for a lot of things we all agree are not ideal; things like corporations exerting undue influence on government and taking advantage of workers. But those aren't aspects of capitalism, they are aspects of corporatism. The following conversation happened one day when I was driving my daughter and some of the neighborhood kids to school. This was a group of three girls between nine and 11. I asked them: "What do you think is the point of school?" "To learn," they answered. "And what's the point of learning?" "To be smart." "So, what's the point of being smart? "To not be dumb." "Okay. Anything else?" "To go to college." "Yes, but that's just more school." I said, "So, what's the point of all that school?" And then they said it. "To get a job." There it is! Score one for corporatism! School convinces kids that the only option for their future is to be employed. It teaches them how to be good employees, or at the very least, deprives them of the idea that they have any other option. When we arrived at the school, I asked, "How do most of the other kids get here?" "They take the bus." "So, how am I able to take you to school?" I asked. "Because you don't have a job." "That's right. What do I have?" "You have a business." "Yes! I do have a business. A few of them in fact. So, what's the difference between having a job and having a business?" They didn't have a good answer for that, and again, it's not their fault. When in school, you are told to sit down, be quiet, and trust in the system. Any attempt to drift away from that path is considered risky or unorthodox. As a result, most people graduate high school and college only to grind away year after year, making more money for their employers than they do for themselves, without realizing that there is something better for them out there. Sound familiar? Jobs and careers are sold on the promise that they will lead to security and fulfillment when they very often do not. For most people, the life they want and the money they need to fuel that life cannot be found in a traditional job, but rather by learning the right skills, and applying them in the right industries. In many cases, that involves combining those elements with a mix of risk and exhilaration to become an entrepreneur. Unfortunately, far too many people never tap into their entrepreneurial spirit because they don't realize that everything they need to succeed is already out there. They're unaware of the opportunities I mentioned earlier that grew out of the collapse of the old American Dream, along with the systems of education, employment, and retirement that were its foundations. Instead, they trade their time for money without ever really being able to get ahead. They can't provide security for their family or leave behind any kind of legacy but are left counting the days until they finally retire at the age of 65. That's when they think they will finally get to relax and live their lives, but is that even true? What is your retirement plan? Do you have one? What does retirement even mean these days? Did you realize that the modern idea of retirement was invented by Otto Von Bismarck in 1883 when he forced everyone over the age of 65 to leave the workforce? It was an attempt to create jobs for the unemployed youth and thwart a possible Marxist takeover. The average life expectancy wasn't even 40 years old back then. Today it's 78, and more people are living comfortably into their 90s. The math doesn't work anymore. Conventional wisdom says you need $80,000 a year to live comfortably after retirement (I think you need much more to retire, but we'll get into all of the reasons why later). The average 65-year-old has only $175,000, which isn't even close to being enough to support them if they're going to live for another 20 or 30 years, yet retirement is the carrot we're dangling in front of people to get them to give up the next 45 years of their life in a job they don't love. The system has stripped millions of people of the chance to do what they love – the chance to forge their own path through a pursuit that gives them purpose. The old American Dream is history. And if you continue to labor under the illusion that the Dream still exists, it can shatter your hopes of ever realizing yours. My mission in life is to prevent any more people from failing to achieve their dreams because they were stuck in the broken system. Instead, I try to empower them to achieve physical, personal, and professional fulfillment through entrepreneurial education. And, it all starts with the method laid out in this book, which is a combination of all of the lessons I learned along the way to escape the broken system and live out what I call The New American Dream. It's your dream to live. All it takes is the courage and commitment to read this book in its entirety, and to act on its lessons. And before we go any further, let me call out what might be an elephant in the room as you read this book. Obviously everyone wants to make more money, preferably as fast as possible, but this book doesn't have any "get rich quick" schemes. If that's what you're looking for, you might as well stop reading now. What I can promise is that you can learn from my mistakes, so you don't have to make the same ones I did along the way or waste any more time trying to succeed by playing by the rules of a world that no longer exists. For the longest time, I had the totally wrong idea about money, wealth, and its relationship to happiness. The most successful people I've met think about money in a totally different way; a way that's immune to recent changes in society. And even though they all started in a different place and faced a different set of challenges, there were everyday habits and behaviors they all shared. It's those habits and behaviors that will become the foundation of your future success, so that's why we're going to start at the beginning to discuss organization, values, goals, mission, vision, and character because success and fulfillment aren't about the money as much as they are about the person you become. But not to worry, this book definitely explains how to make money because it's obviously easier to pursue fulfillment and create the life you want with sufficient money and resources. The personal and the financial go hand-in-hand but getting the financial part of your life in order is a catalyst for attaining fulfillment. That means accumulating assets, generating wealth, and creating a lasting legacy that will live on for generations; but it also means feeling better, performing at a higher level, and having stronger relationships because it's all connected. I've boiled down everything I've learned over 25 years into the 27 chapters in this book. They focus on all aspects of life and involve both stories of my own and others who were once in the same situation as you are right now. Some will be easy to implement, others much harder, but if taken to heart and properly executed, they will allow you to escape the broken system and set you on the path to achieve The New American Dream, just like they have for me and so many other wildly successful people.
Those who are looking to make a big change in their life. Perhaps off the back of the great resignation. This is a self-help book which is focused on how to change your habits to set you up for business success.
Todo comenzó con un brief de diseño.
Una guía rápida e interactiva le ayudó a comprender su estilo de diseño y capturó exactamente lo que necesitaba en su portada.
Diseñadores de todo el mundo presentaron su magia del diseño.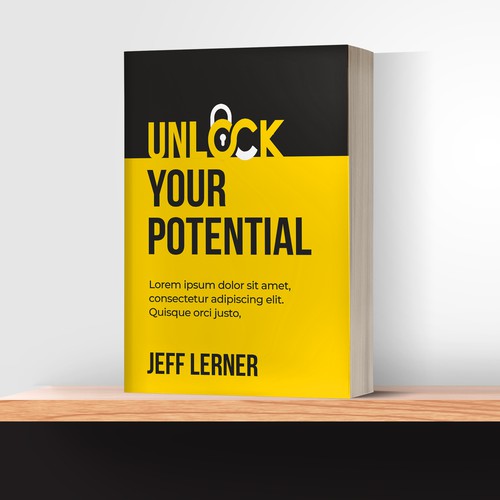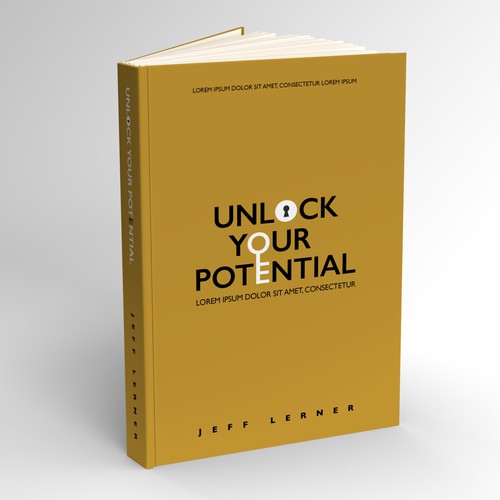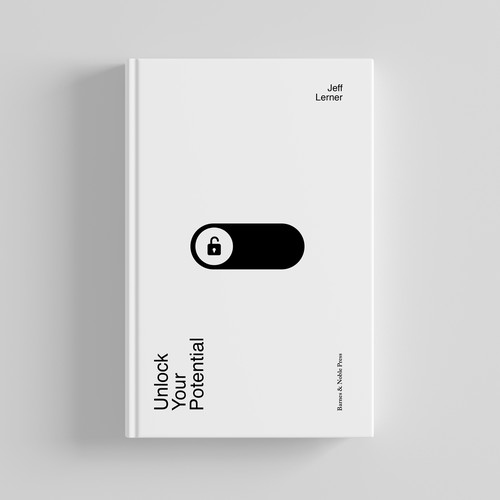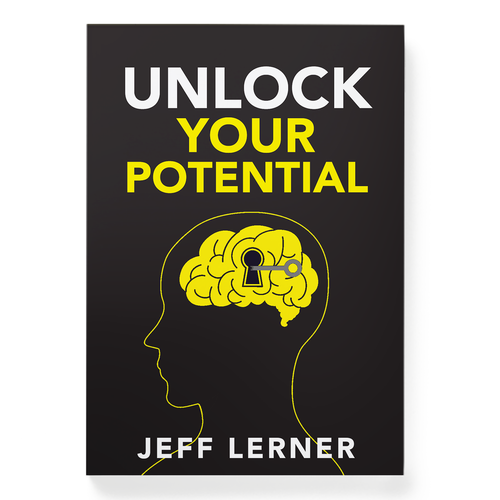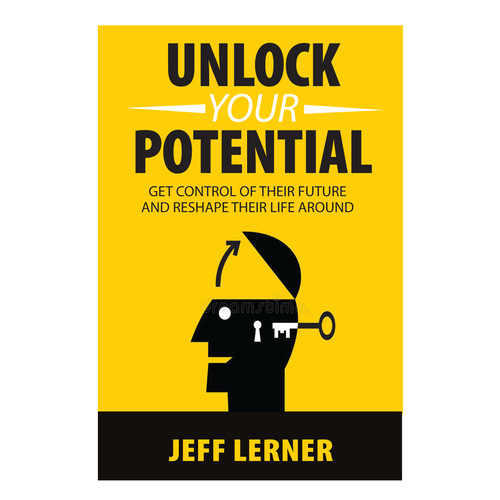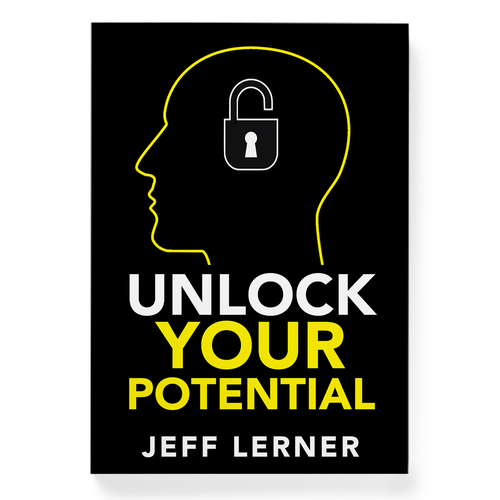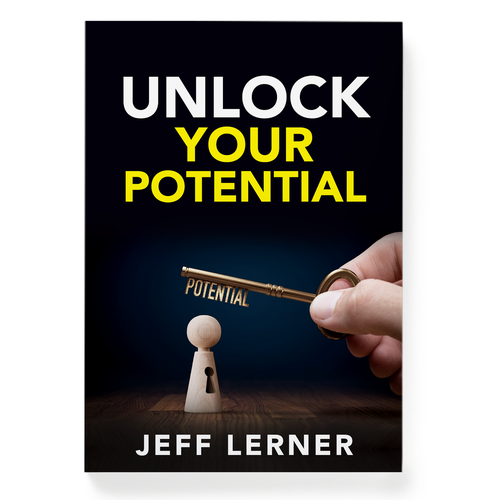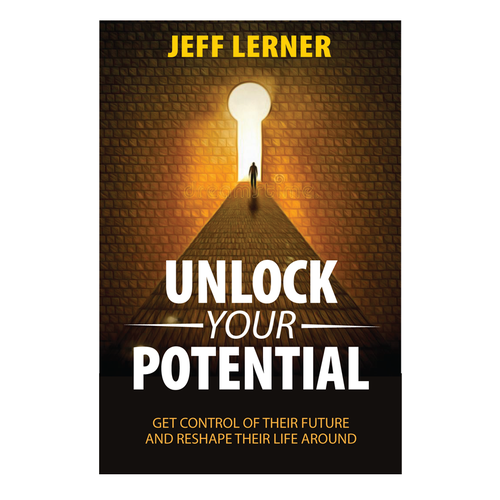 Obtendrás muchos conceptos de diseñadores experimentados de todo el mundo.
Trabaja con diseñadores talentosos y profesionales en Portada para convertir sus ideas en realidad.
Selecciona tu Portada favorito (¡o dos! ¡O tres!). Y el diseño es todo tuyo.
chelsiO colaboró con diseñadores para refinar sus ideas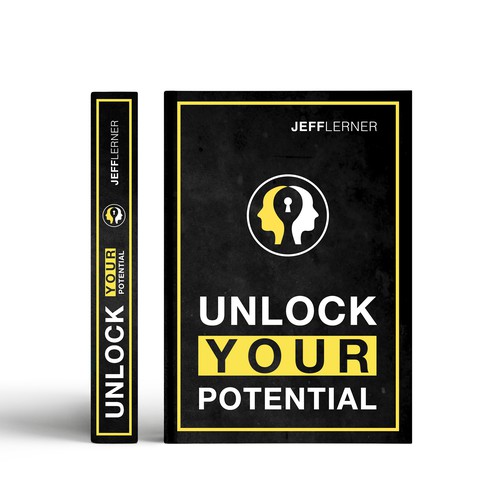 Califica los diseños
Cuando entran las entradas de diseño, puedes calificarlas para que los diseñadores sepan lo que estás buscando en el diseño de tu logotipo.
Aporte feedback
99designs tiene excelentes herramientas de colaboración para que puedas identificar y capturar tus ideas
Y luego ... ¡seleccionaron un ganador!
Evaluaciones del cliente
Loved the work instantly, easy communication, quick adjustments. Was great to work with her!
zsmolnar
En el camino, se encontraron con muchos diseñadores talentosos ...
Creemos que los concursos son una forma súper divertida de obtener diseño.
Concursos terminados recientemente:
Mira otra inspiración de portada