Acerca de
I am graphic designer with over 5 years of experience in the design world helping business promote themselves effectively. My expertise includes all aspects of design from stationary (like as business card, letterhead, envelope, media social promotion, etc) and specialy logo maker (clean, simple, modern, elegant, sophisticated, luxury, etc.). I am proficient in tools Adobe Creative Suite (Adobe Illustrator, Adobe Photoshop, and Adobe InDesign, Adobe Premier), 3D Sketchup.
Miembro desde: 1 de diciembre de 2011
Opiniones
"We received more than 100 different designs. However, this designer stood out due to the simplicity, yet harmony, and professionalism of the logo. In addition, the designer provided a few other options of logos and fonts per our request in a minimum amo..."
Cliente anónimo
revisado hace 4 meses
o ' B r a i n
respondido hace 4 meses
"It took me a little while to figure out what I wanted, WinS88 patiently made attempts and then zeroed in on it. "
mcp2z
revisado hace casi 4 años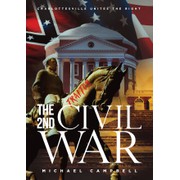 "The icon you designed was exactly what I had hoped to receive from entering a design contest like this. It will definitely help me place a stamp on my name that is memorable and enable me to brand myself more effectively. I will continue playing with th..."
iamtimanderson
revisado hace más de 4 años