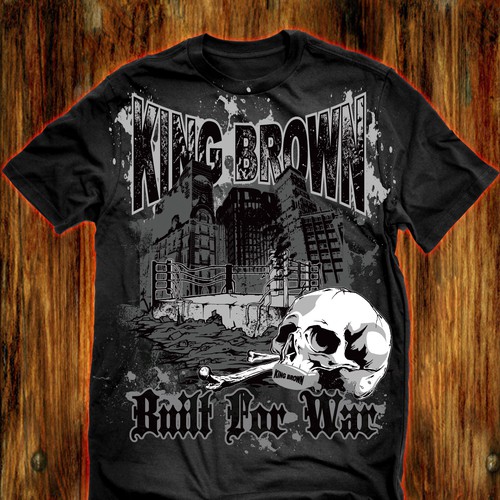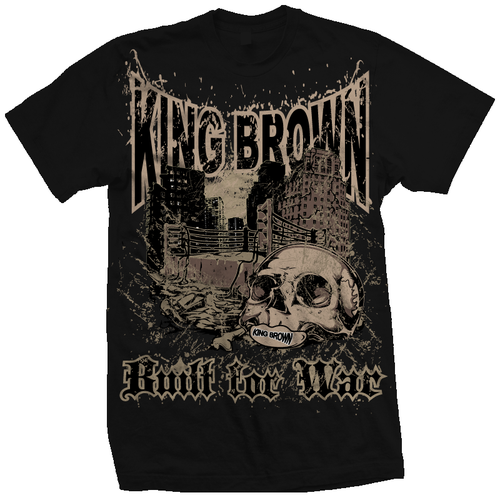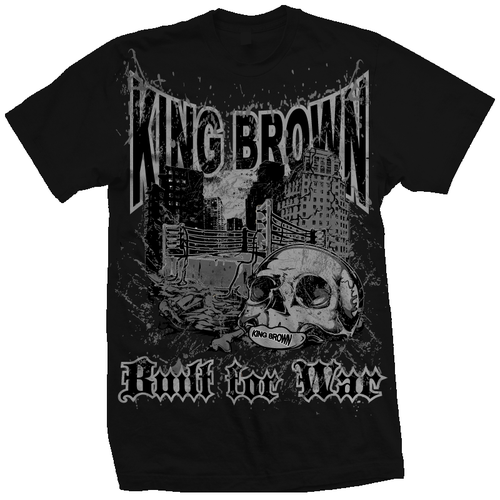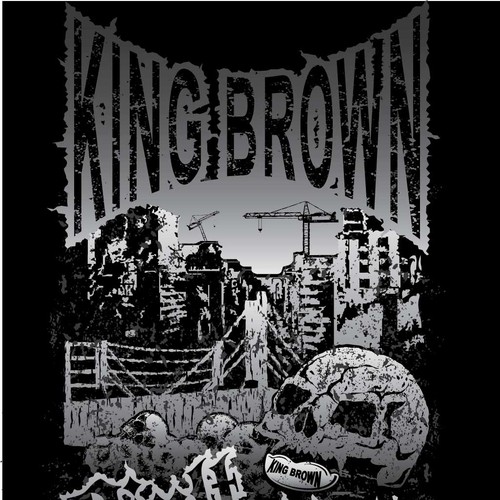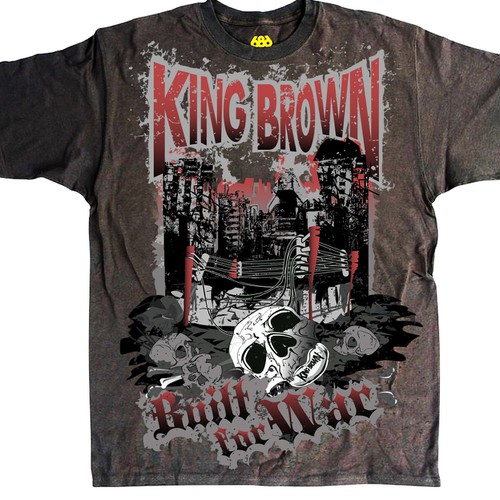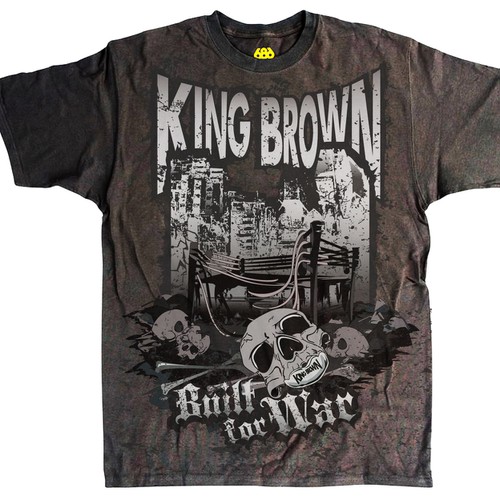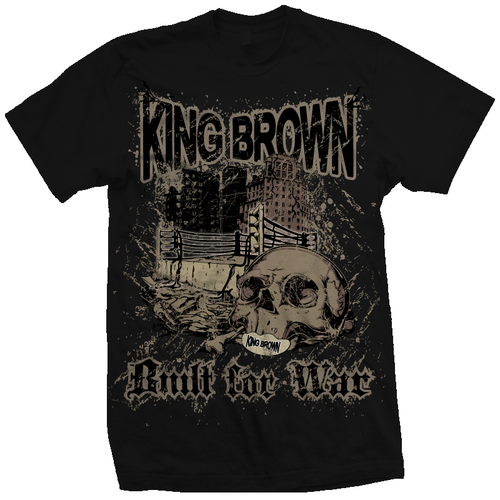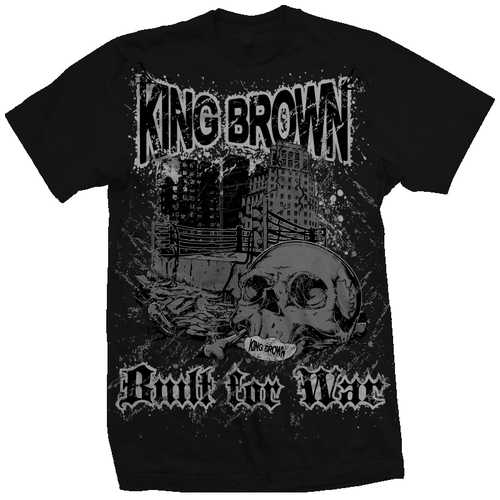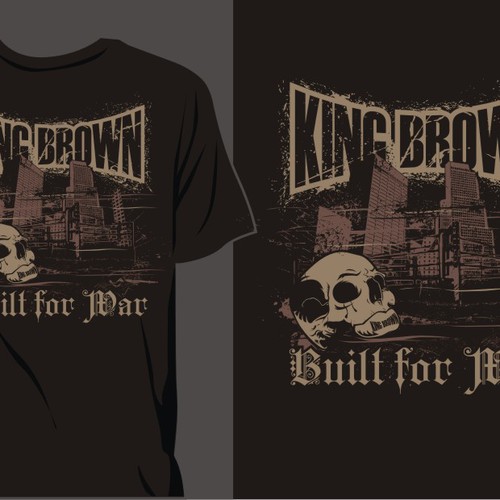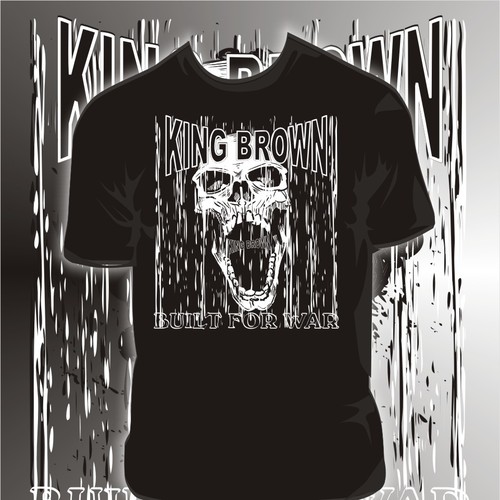 Cómo King Brown comenzó su viaje en camiseta
Descripción general
I MAKE QUALITY MOUTHGUARDS WHICH ARE VERY POPULAR WITHIN THE FIGHT / MUAY THAI INDUSTRY AND NOW WISH TO PROVIDE A LINE OF STREET WEAR , FIGHT WEAR, TRAINING WEAR TO THOSE WHO ARE FANS OF BOTH THE GUARDS AND THE SPORT.
Cuéntanos a qué tipo de público quieres llegar
MOSTLY YOUNG MALES 15 TO 30 YEARS WHO ARE FIT AND LIKE TO THINK THEY ARE A BIT "BAD" .OF COURSE, SOME OF THEM INDEED ARE.
Requisitos
I AM LOOKING FOR AN ORIGINAL DESIGN FIRSTLY.
LATER I WILL WANT MORE DESIGNS THAT MAYBE ARE NOT SO SPECIFIC TO THE MOUTHGUARDS AND WILL NEED TO LOOK SOMEWHAT LIKE THE TAPOUT LINE OF CLOTHING, BUT FOR THIS ONE IS AS FOLLOWS:
VISION OF A WASTELAND, POST- APOCALYPTIC MAYBE,A SHREDDED BOXING RING IN THE SCENE- A FEW BUSTED ROPES ETC.RUBBLE AND BONES SCATTERED AROUND. NEAR THE FRONT AND OFF CENTRE, A SKULL SLIGHTLY BURIED AND A LITTLE ON IT'S SIDE. THE SKULL WEARS THE ONLY PRISTINE THING IN THE SCENE WHICH IS A SHINY BLACK MOUTHGUARD WITH MY KING BROWN LOGO ON THE FRONT OF IT.
MAYBE EVEN USE THE KING BROWN LOGO AS A BACKDROP TO THE WHOLE SCENE BUT IN A "WATERMARK" TYPE OF PRESENCE AND PERHAPS SLIGHTLY SUNKEN BELOW THE HORIZON ie. SOME OF THE BOTTOM SECTION OF THE LOGO OBSCURED BY THE HORIZON.LOGO CAN BE STRETCHED TO FIT.
i would like a caption running accross the bottom, in lower case in a font that is popular in the fight industry, the closest I have found is one called "Black Castle MF" which looks a little like an old english font. If you have one along these line that has been tweeked a little to look a little more aggressive , all the better. THE CAPTION IS TO READ " MADE FOR WAR"
I WILL ATTACH THE LOGO AND A PICTURE OF A MOUTHGUARD TO GIVE YOU THE BASIC SHAPE OF ONE FOR THE SKULL.
THE OBJECT IS TO IMPRESS UPON THE VIEWER THE SUPERIOR QUALITY AND CONSTRUCTION OF A KING BROWN MOUTHGUARD.
Destacados gratis
Concurso abierto

Garantizado

Ronda rápida
Hemos encontrado algunos concursos similares que podrían interesarte