Acerca de
I am a highly passionate graphic designer. I am serving my clients from 6 years as a Logo Designer as well as trained dozens of designers in my town. I have helped more than 7K+ businesses. As a designer, my mission is to contribute in the success of my clients through providing cutting edge designs :) As a person, I love to create unique art, explore natural beauty and making strong connections.
Miembro desde: 23 de abril de 2015
Opiniones
"I loved everything! Ahsan edited everything I could have thought of quickly, efficiently and perfectly! I couldn't have asked for a more perfect logo. Time to get branding!!"
vanessaskitchenwv
revisado hace 4 meses
Prestigious Designs
respondido hace 4 meses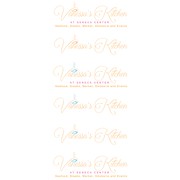 "He consistently had the best designs and the fastest revisions.. Ended up buying two of them because I liked them so much"
davidamatz
revisado hace 8 meses
"Thank you Prestigious Designs for being responsive to feedback and updates. We appreciate the collaboration and the willingness to show multiple iterations of the design. "
Cliente anónimo
revisado hace 11 meses
Prestigious Designs
respondido hace 11 meses