Acerca de
I love working with clients that give quick and constructive feedback, communication is the key on creating the perfect logo brand :)
If you're looking for a well crafted design based on a thoughtful process, please don't hesitate to invite me to a 1-on-1 project.
Cheers
Miembro desde: 30 de junio de 2016
Opiniones
"Loves this logo. It's strong but simple enough to use in many ways. Took direction well and was easy to work with. Thank you!"
cheryM
revisado hace más de 1 año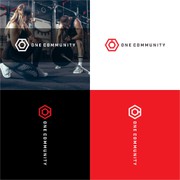 "Great job on this design. Went above and beyond to provide different variations and update the designs. Really enjoyed working with logosaurus!"
Cliente anónimo
revisado hace casi 4 años
"He submitted a near perfect logo right from the beginning. He took feedback and applied it wonderfully. Will love to work with him in the future! "
Manny Bailey
revisado hace más de 4 años