Acerca de
i'm a designer with interest to a handdrawn style logo, anthique, unique, and one of a kind, even though the logo is just a simple logo, but i always want my work to have a different feel that can only described by the result of my work itself...
Miembro desde: 08 de febrero de 2018
Opiniones
"AERION was great! Always a quick turn around to any comments and in the end I could not be happier with the design of my logo."
stephena3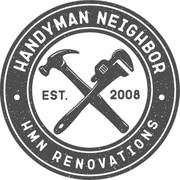 "Working with AERION was an enjoyable experience. This designer communicated back with me on a timely manner and worked with me to create a logo that I truly adore."
coryaliff