Acerca de
I am a professional graphic designer with over 4 years of experience! I have been working with many agencies and projects. Now I am working with a digital agency called Reinforce Lab. And on the side, I am here to serve you as a freelancer. Get unique design support for your business, that you can be proud of designed by me. I will make sure that you get the best that your business deserves. If you want to know more, please feel free to contact me.
Miembro desde: 5 de diciembre de 2021
Opiniones
"Ahanaf was a pleasure to work with and really brought our vision to life. Any requests were always met quickly and with professionalism. Highly recommended!"
officemanage7
revisado hace 2 meses
Ahanaf Akif
respondido hace 2 meses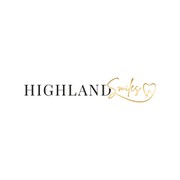 "Ahanaf did a great job and we are very happy with his design! He perfectly understood what kind of vision of our logo we had and brought it into reality :) The communication was great and we can highly recommend him! It was a pleasure to work with him!"
marina.maticeviX
revisado hace 6 meses
Ahanaf Akif
respondido hace 6 meses