Acerca de
Art and Creative Director for more than 25 Companies
and publishing houses advertising materials in Europe, USA like
starwoodhotels.com
kwpgroup.com
Crunchy Logistics Media
Regalis UAE for Sienna
and more.
Miembro desde: 23 de julio de 2012
Opiniones
"Everything looks GREAT, as always!!!"
Cliente anónimo
revisado hace más de 7 años
"What I liked the most about this designer was that he took the time to look into my stuff and grab a couple of my quotes and put it on the cover, it was a nice surprise to see that. I liked the fact that he was very detailed. I am very happy with my des..."
Larige
revisado hace casi 8 años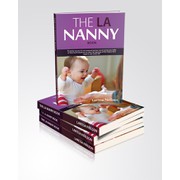 "It was phenomenal working with LISTED on this project. The designs were tremendous and completely top quality professional work. I truly hope to work with this designer again."
AMPLIFIED
revisado hace casi 8 años