Acerca de
We create exciting materials and design solutions that have a high visual impact.
Specialized in Logo Design
Able to tailor designs to meet the needs of the customer.
Good understanding of latest digital marketing trends.
Providing graphical support for Blogs, websites and social media
Miembro desde: 14 de noviembre de 2019
Opiniones
"We really like the design of the logo. DesigNil answered every message immediately. In addition, he has implemented all our adjustments precisely. All in all, we are very satisfied!"
Cliente anónimo
"Very accommodating and fast. Easy to work with!! I would highly recommend!"
Donthompson100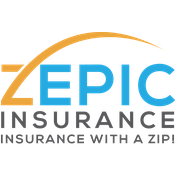 "Designil is a phenomenal designer! They worked very fast and efficiently. They went above and beyond to create something I love and even gave me multiple different color schemes and slogans so that I had more flexibility with the end design. Couldn't be..."
Christinenw