Acerca de
I am Doriana, a freelance web designer and illustrator from Cluj-Napoca, Romania.
I've created my world around music, movies, computer games, ideas, friends, emotions, colors, animals, sunshine, books, crafts, sketches, journeys, freedom…
Feel free to take a look at my work!
Miembro desde: 16 de octubre de 2006
Opiniones
"This is a great designer, has a very creative and unique mind. Submitted an original logo. Was a little slow at responding, but was always willing to make changes and got things done. I would definitely recommend Dori for your design needs. "
Cliente anónimo
"Great design and very interactive"
Geetika_ar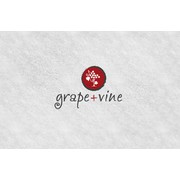 "Dori is an amazing designer, as proven by her portfolio. I was thrilled to work with her, and throughout the design process, she was quick to make subtle changes to her original, gorgeous design. I will absolutely work with her again and cannot thank ..."
wickednailsrylee