Acerca de
Hi! My name is Alexander! I am the owner and main designer in "Gold Banana" Graphic Design Studio based in Chernihiv, Ukraine. Graphic design and illustration are bigger than only work for me, it's a part of my life. This place is unique for me because there I can create designs which I love. It's important because in my studio usually, clients come with their ideas and vision. That's why I submit my creative entries in your contest. Hope you like it :)
Miembro desde: 27 de julio de 2015
Opiniones
"Excellent to work with! The logo design matched my branding and message. Would definitely work with Alexander again and recommend him to others. A high quality designer and artist!"
ldabbott12
revisado hace casi 2 años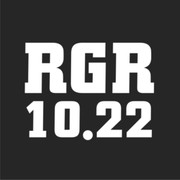 "Alex did a great job and would highly recommend him for any logo design project."
morewebs
revisado hace alrededor de 4 años
"Great work and attention to detail when changes were requested. It was a pleasure."
Cliente anónimo
revisado hace más de 5 años