Acerca de
Passionately curious artist, always looking to see thing from a new perspective. I'm self taught and love making something out of nothing. Patterns, shapes, and colors have always been big parts of who I am, so graphic design came naturally. I look forward to bringing my unique creativity to all projects I take on! I take pride in originality and give you my vow to try to give you a standout product (: I'm excited to work with you and good luck to my fellow designers
País: Estados Unidos.
Miembro desde: 18 de junio de 2017
Opiniones
"Working with Nicole was wonderful! She was very receptive to my creative brief and all of the feedback I gave during the logo tweaking and refining process. She was more than willing to help me make my vision a reality for my logo, and she had a nice an..."
jennipollack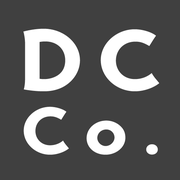 "Very talented and easy to work with. Captures the concept quickly creating beautiful and on point designs!"
Cliente anónimo
"Beautiful work. Friends and associates that I showed the work to were all enthusiastic and had positive responses."
Monchesky