Acerca de
I have been working as a professional Web Designer/Developer for 10 years, I am currently working for a very large company developing and creating unique and award winning web sites. I have signed up with 99 Designs to start my own Web Design Company.
My philosophy in web development is to create open communication with customers to really understand their web design and development needs. Anyone can place graphics on a page and call it a web site but a designer must understand your busines
Miembro desde: 28 de marzo de 2010
Opiniones
"Excellent design, easy to work with and genuinely nice chap!. Did everything I wanted and went the extra mile without me asking. Look forward to working with TJC Design in the future. It was just an easy experience."
Stegibson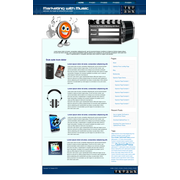 "TJCDesign did an excellent job of meeting the criteria in my design brief and then following instructions in the editing process. I am happy with my design and highly recommend. "
Wnkenney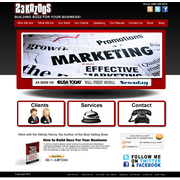 "This was our first experience working with 99Designs. A very positive experience. The process was trouble free and the designers involved offered a great selection of wonderful, diverse concepts. The ability to easily share with the group via polls was..."
Rrt