Acerca de
Logo design specialist
Trust us to design your logo and brand.
Stay fresh with tosca design, your logo and brand partner.
Minimalist and Wordmarks logo 1 to 1 project are welcome
Miembro desde: 3 de enero de 2012
Opiniones
"Tosca Design was easy to communicate with and all questions and requests where answered in timely fashion."
Reverie_
revisado hace 11 meses
tosca design™
respondido hace 11 meses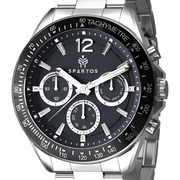 "Tosca has great creative instincts and excellent design skills. Tosca was able to take my feedback and incorporate it into new designs that reflected my ultimate vision for the logo. In addition Tosca was very responsive and professional and hopefully w..."
oki8p
revisado hace 11 meses
tosca design™
respondido hace 11 meses