Acerca de
Thank you for checking out my profile.
I love creative designs and unusual ideas.
Please feel free to leave your feedback as well as to rate my work, it will help me to create the perfect design for you.
Director of video, audio and graphic solutions to the cult TV show and various TV trailers, with over 20 years of experience in graphic and video design, marketing design and website design. I am able to work in various graphic applications. I have done everything from designing clients' lo
Miembro desde: 14 de febrero de 2013
Opiniones
"Enjoyed working with Ziher designs!!! Ziher designs was very creative and really took my instructions and made it all come to life. They also completed as many designs and examples of my logo until I got exactly what I wanted. Thanks for a great exper..."
Team SHO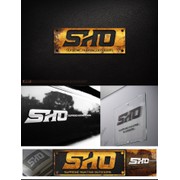 "It was absolutely great working with Ziher designs. They were very receptive to input. I was impressed right at the beginning with the creativity. I can't say enough about how pleased I am with my LOGO and I plan on 1 on 1 project soon"
RSLake